This is Julie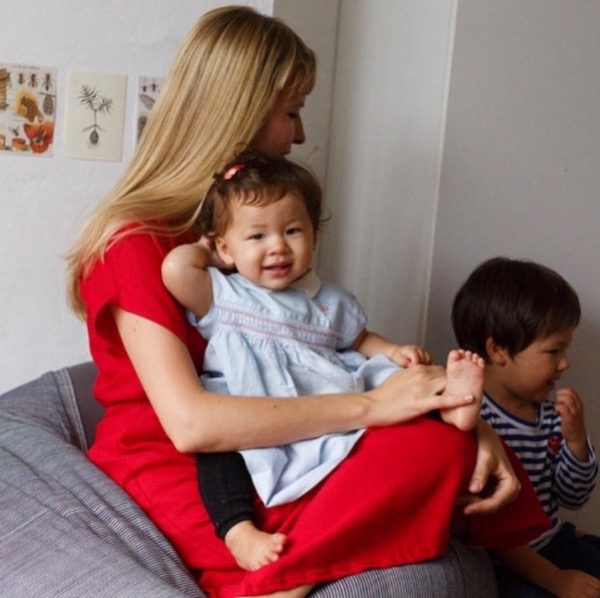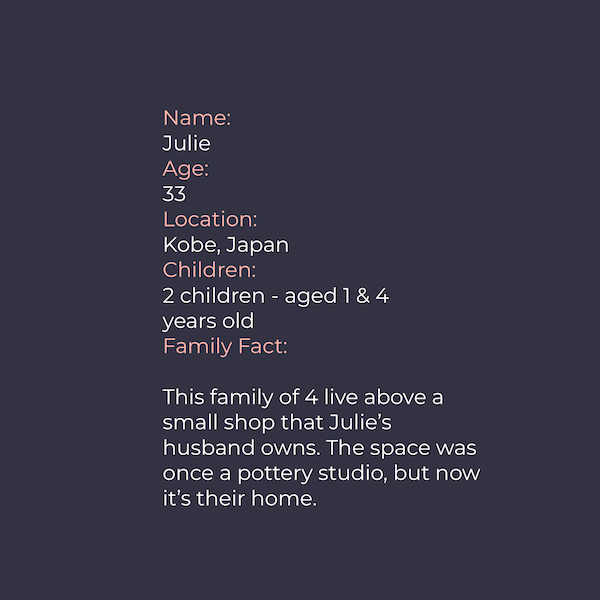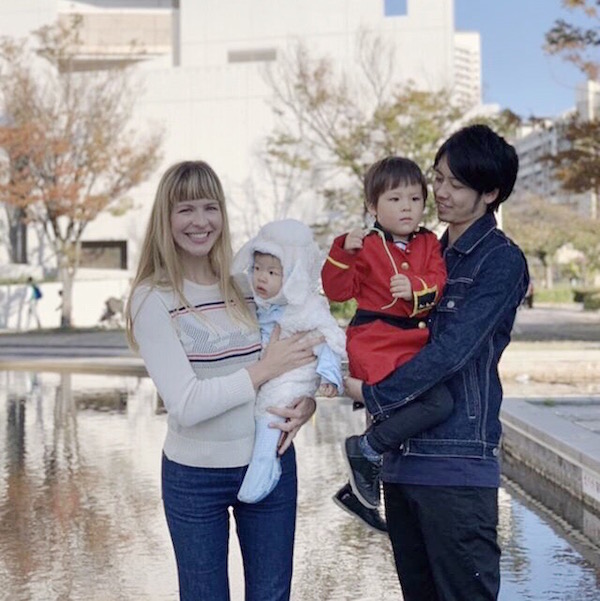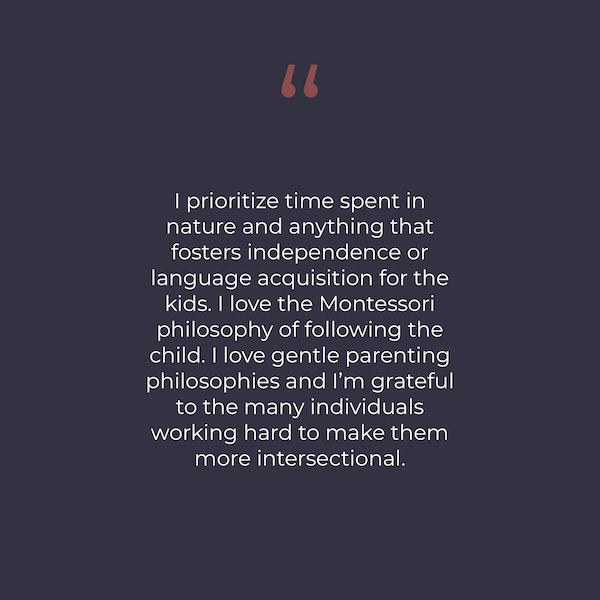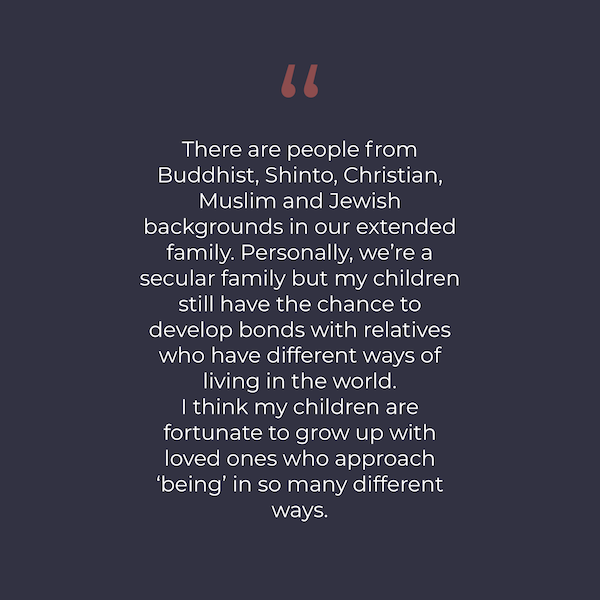 My family:
I'm Julie, a 33 year old wife and mother of two children, aged four and one. I'm Canadian and my husband is Japanese.
The four of us live together, above a small shop that my husband owns. It used to be a pottery studio, but now it's our home. Our home is tiny but we live in the big city of Kobe, Japan.
You may be wondering why I chose to make this my home. Well, my cousin was already living in Japan and offered me a job with his company after I finished my undergrad. I was really into Japanese music like Haruomi Hosono, The Boredoms and a few other bands. I had been to Tokyo before and loved it, so I decided to try moving to Japan for a year. That was 10 years ago!
I grew up all over Canada - we moved a lot because of my father's job as a psychologist. I grew up speaking French and English and my schools were always in fairly multicultural cities, with students from a variety of cultural and linguistic backgrounds in the classes. Both of my parents were born in other countries and have spent time abroad.
Everyone in my family has so far married someone from another country or cultural background, even down to cousins. Our extended family is large and warm, and the food at our family gatherings is always epic.
My husband grew up on a rice farm in Tottori, the most rural Japanese prefecture. His grandparents lived in the house with him until they passed away, so he values family a lot. Obaachan is what we call my mother in law. I have a good relationship with her. She is a seamstress and a very observant Buddhist - a kindhearted and chatty woman.
There are people from Buddhist, Shinto, Christian, Muslim and Jewish backgrounds in our extended family. Personally, we're a secular family, but my children still have the chance to develop bonds with relatives who have different ways of living in the world. I think my children are fortunate to grow up with loved ones who approach 'being' in so many different ways.
On day to day life:
I'm a stay at home mother and I'm also in grad school, so I am fairly busy. We don't own a car, so I take the little ones all over the city by bicycle or train. We live in one of Japan's largest cities but we're close to both the mountains and the beach. It's a pretty great situation.
I prioritize time spent in nature and anything that fosters independence or language acquisition. I love the Montessori philosophy of following the child. I love gentle parenting philosophies and I'm grateful to the many women working hard to make them more intersectional.
On motherhood:
I love the chance to see the world through their eyes, fresh and curious. It's beautiful. I also really love pregnancy and nursing. I like stroking their hair when they fall asleep in my lap. That physical bond, and those lovely sensual moments. I'll never forget this time.
Getting the children out into nature every day is a huge priority for me, but it's hard sometimes. Parks here are often very crowded and dusty. Luckily I live close to some hiking trails, shrines and rivers. I often wish we had a backyard or a garden I could just let them out into, but city living also has definite cultural benefits.
On diversity, representation & inclusion :
Platforms like Instagram are good tools for promoting diversity and inclusion within the sphere of motherhood. I learn so much from following the lives of other mothers around the world. I think that anyone who has any privilege should be using that privilege to amplify the voices of other women. We should all be building each other up.
I think it's important that my children develop confidence regarding their identities. In Japan, bicultural children are referred to as "hafu" coming from the English world 'half' but I'm not a fan of the term. I always emphasize that they're not half anything. They are fully Japanese. They are fully Canadian. They are whole children. Complete. I want them to have the confidence to define themselves as they wish.
On diversity in brands:
Brands fade away without consumers to sustain them. I would encourage anyone with a platform to stand up on the issue of diversity, representation and inclusion in brands. I think we should be past the point of accepting tokens and scraps. If the brands you give your money to and support are not fully embracing diversity in their marketing at all times, they should be called out. They can and should do better.
On All Our Mothers:
Platforms like AOM are very important. Raising children is wonderful but it's also exhaustingly hard work at times, and it can be lonely when we don't see our ways of parenting represented in the dominant culture. Platforms like this can help mothers find their place. We're all in this together and we're all just doing our best. Mothers supporting each other.
—