This is Fariba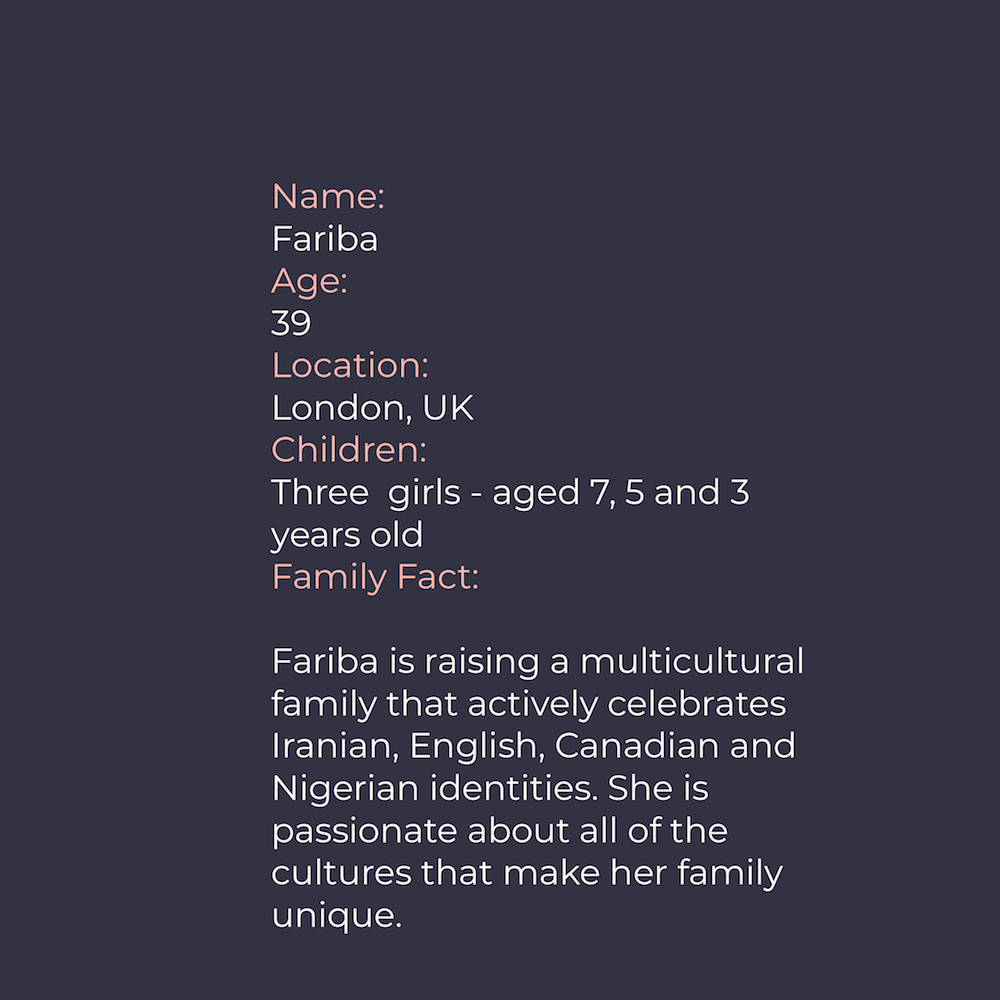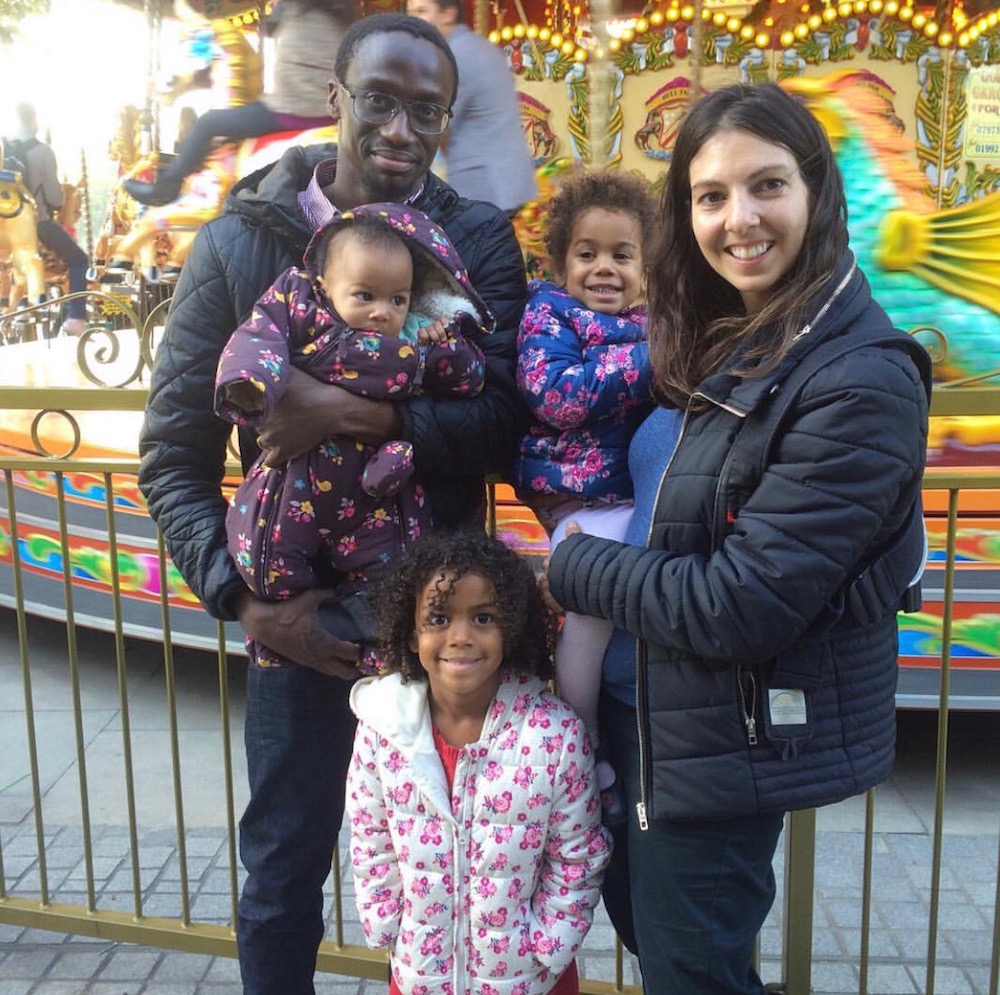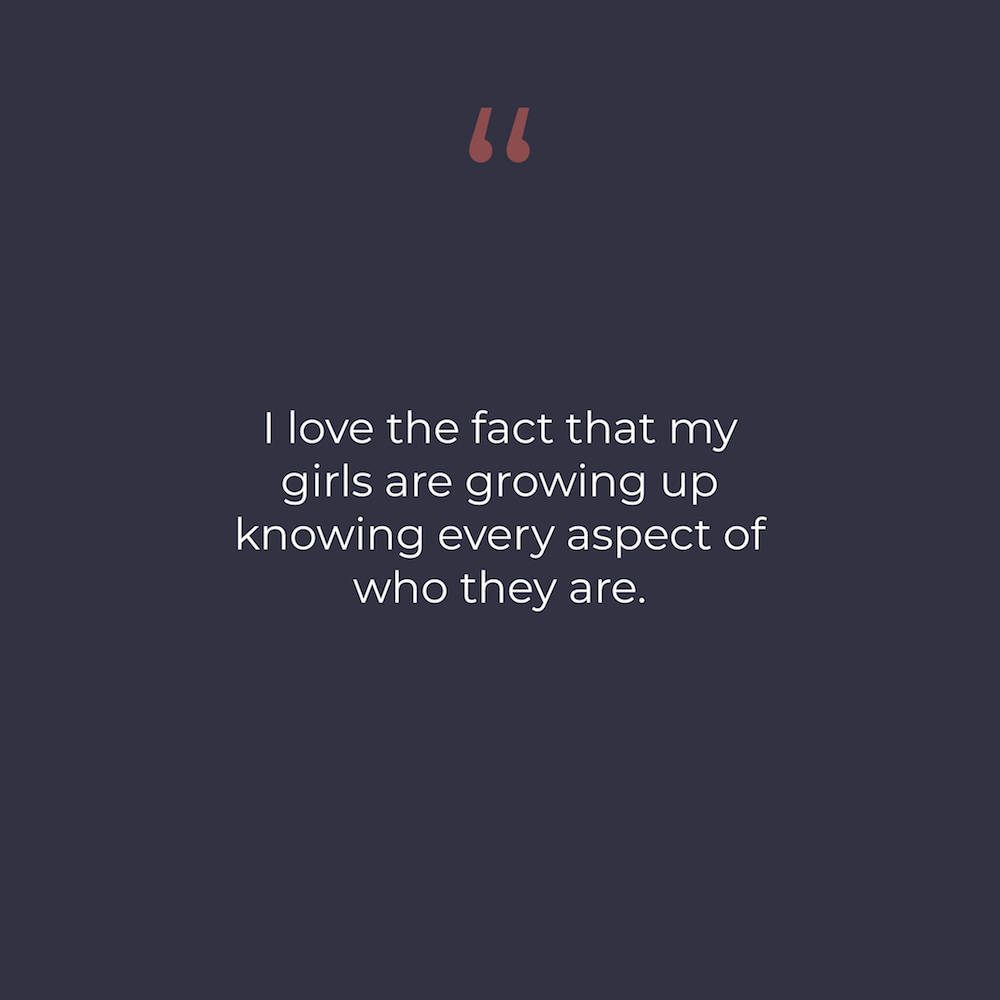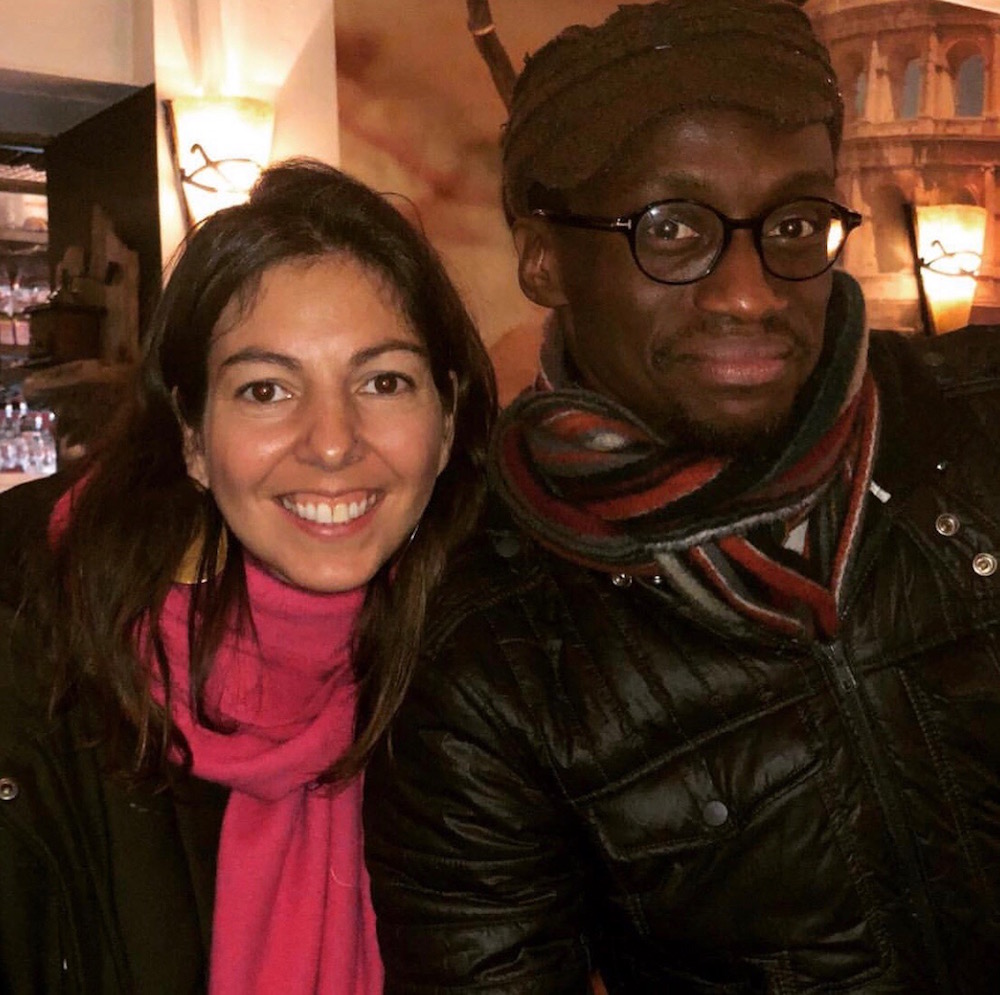 My name is Fariba and I'm a 39 year old mother of three girls aged 7, 5 and 3.
We're a multicultural family that celebrates Iranian, English, Canadian and Nigerian identities. I love all of the cultures that make our family unique and I'm passionate about my girls growing up knowing every aspect of who they are.
I became a whole new person once I had my kids. I absolutely love spending time with them and am starting to appreciate their emerging personalities. I love that children can love with such forgiveness and innocence. It's made me want to be better- in every way. For them. As the mother of three girls I know I'm their biggest role model so I don't take it for granted.
A huge challenge has been raising girls, while being so conscious of all the social inequalities and issues that girls and women face. The #metoo movement, confidence, gender divides, beauty and self image... I could go on. Sometimes I feel so powerless in this world to actually influence them enough to take on all those challenges. There's so much they're up against but all I can do is champion their characters as much as possible and be there for them.