This is Dewi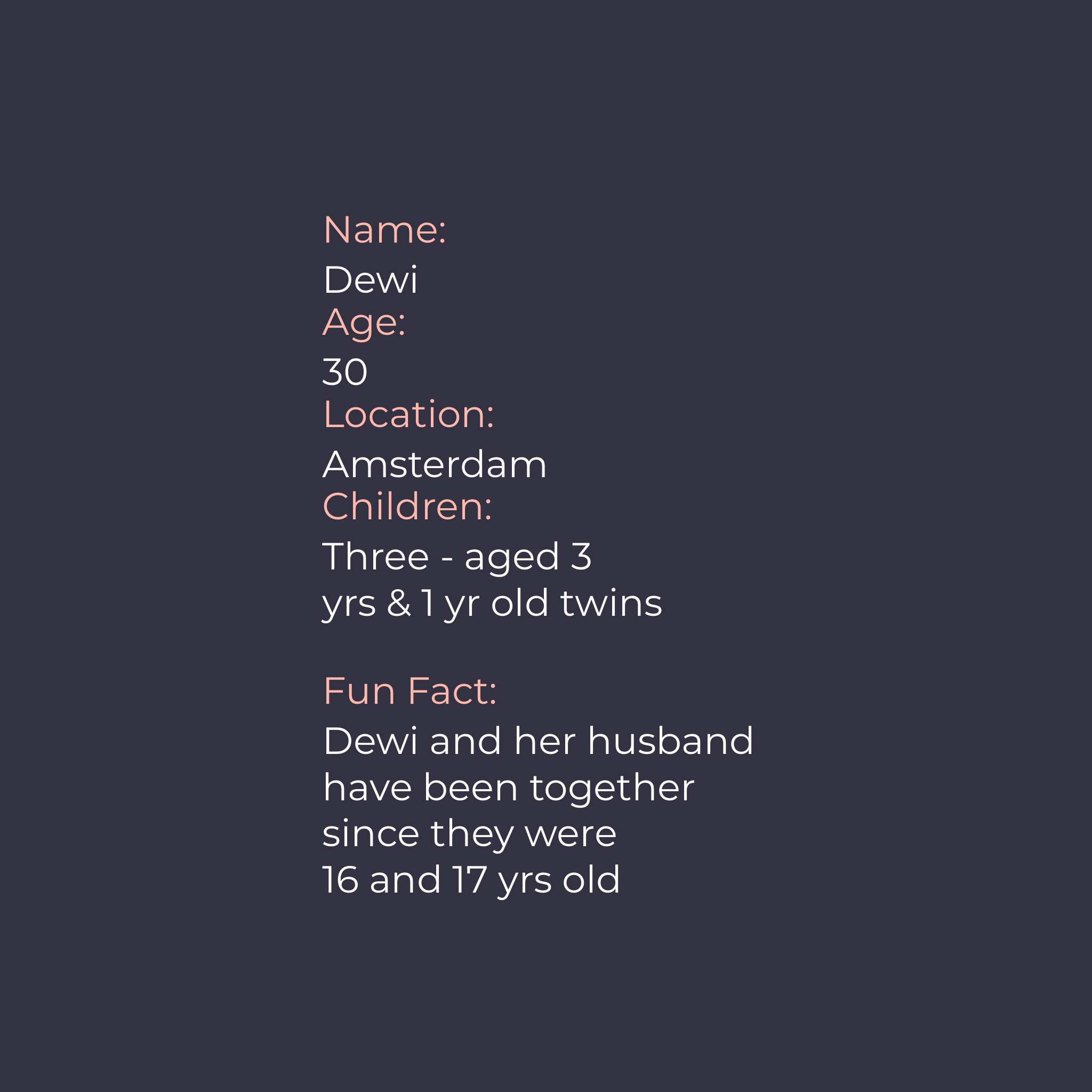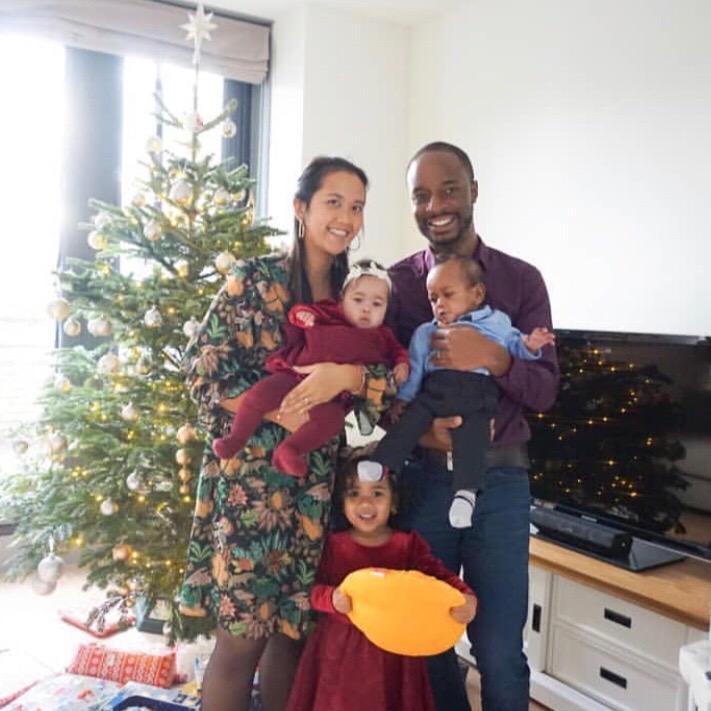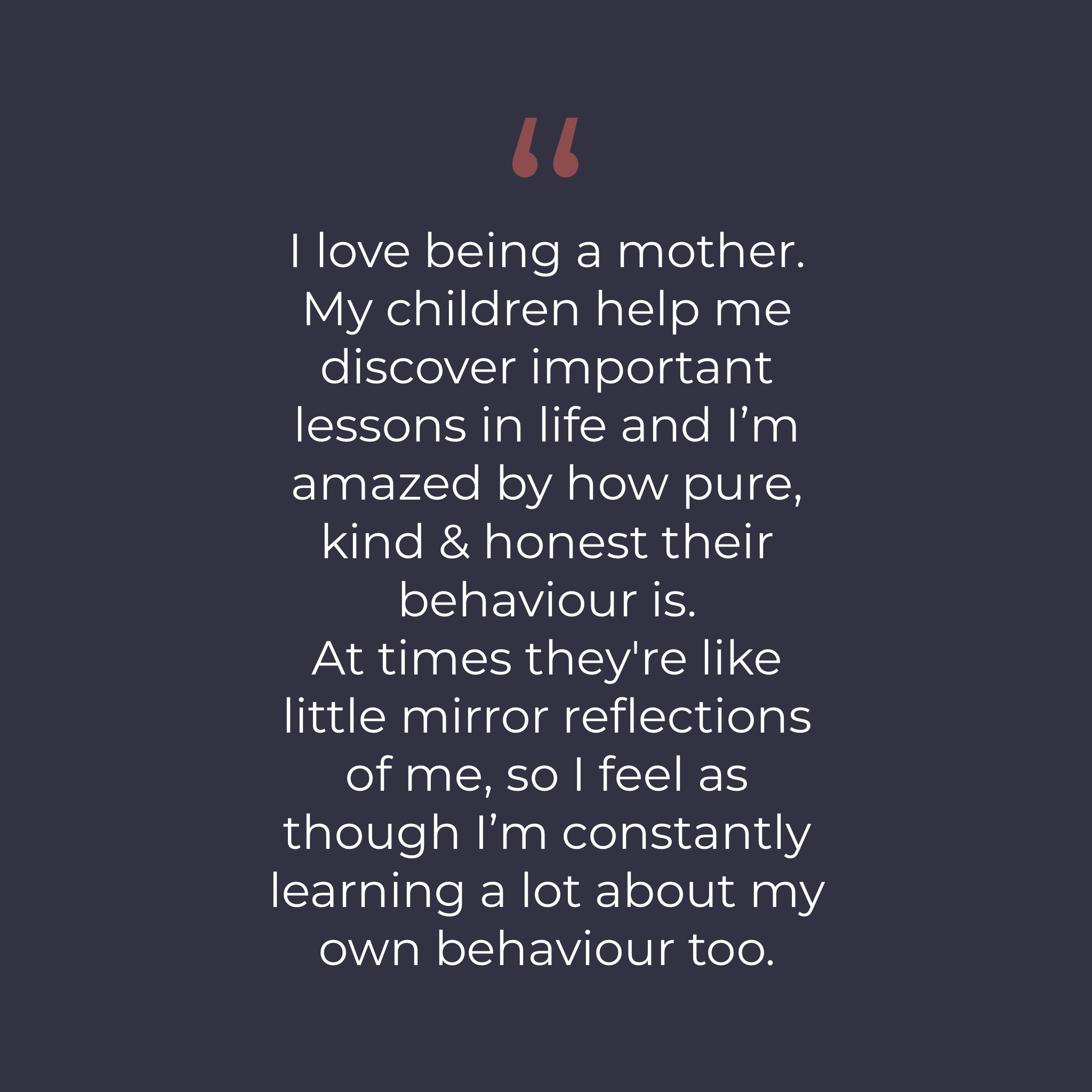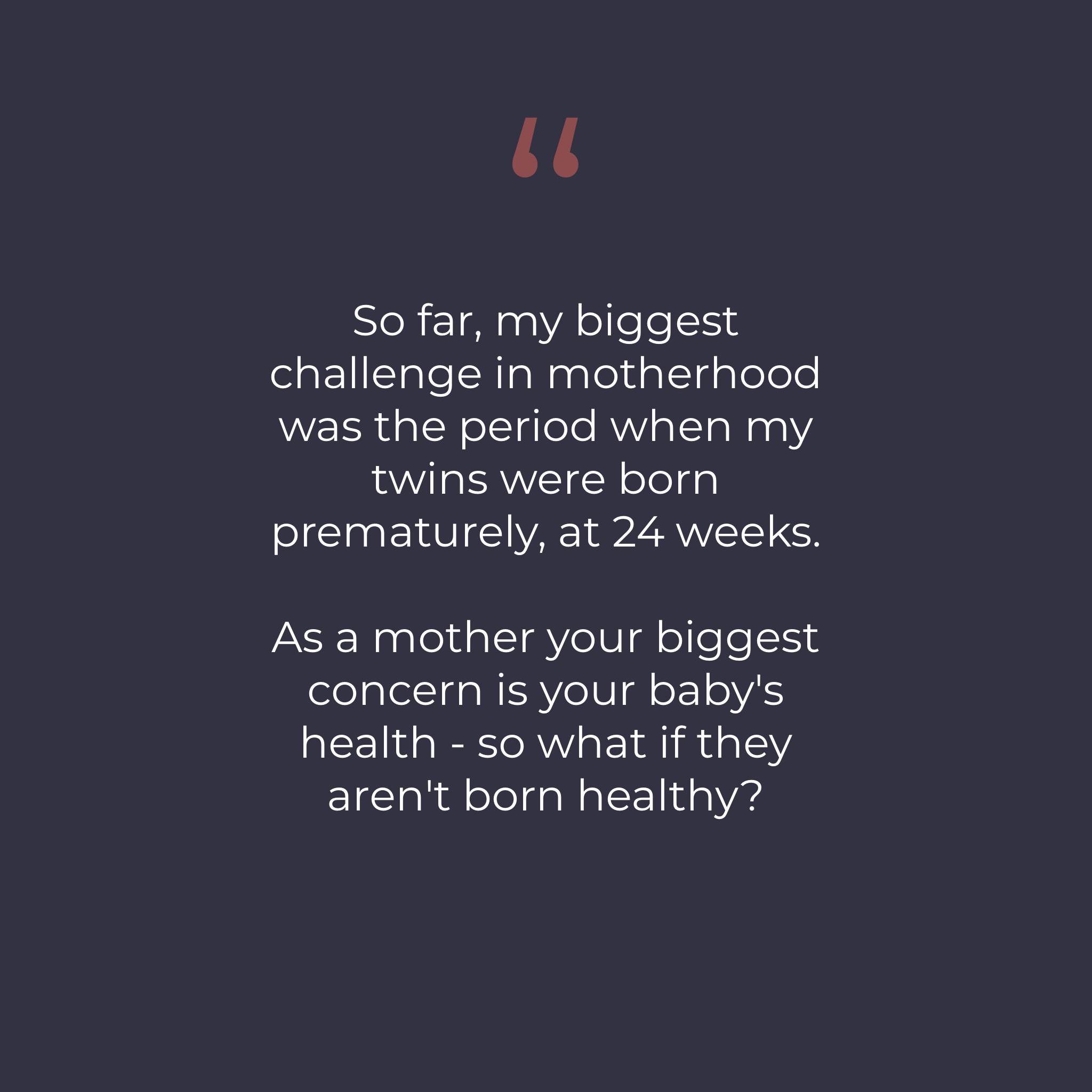 My name is Dewi Cleonise, I'm 30 years old and I live in Amsterdam with my husband, who I've been with since age 16 and out three children, Emily, Emanuel and Elaisa. Emily is 3 and the twins are 1 year old.
I love being a mother. My children help me discover the important lessons of life and I'm amazed by how pure, kind and honest their behaviour is. At times they're like little mirror reflections of me, so I feel as though I'm constantly learning a lot about my own behaviour too.
In general, it can be hard to find the right balance in everything. The balance between time spent on work on my family, on myself, and even the balance in division of time between each of the children. There's never enough time to give the attention I want to give.
So far, my biggest challenge in motherhood was the period when my twins were born prematurely, at only 24 weeks. As a mother your biggest concern is your baby's health - so what happens if your babies aren't born healthy?
The twins had a 50% chance of survival and only a 20% chance of surviving without any complications. It's heartbreaking to know you can lose your babies but at the same time you need to stay strong for them.
It's now one year since they were born and I'm happy to see them growing happy and healthy.